Built Works are working with an educational institution to deliver a series of self contained student accommodation units within a rural campus.

The cabins have been deisgned with material effciency and modularity in mind and will be prefabricated off-site. The unitised system will allow the cabins to be moved around on the site subject to requirments.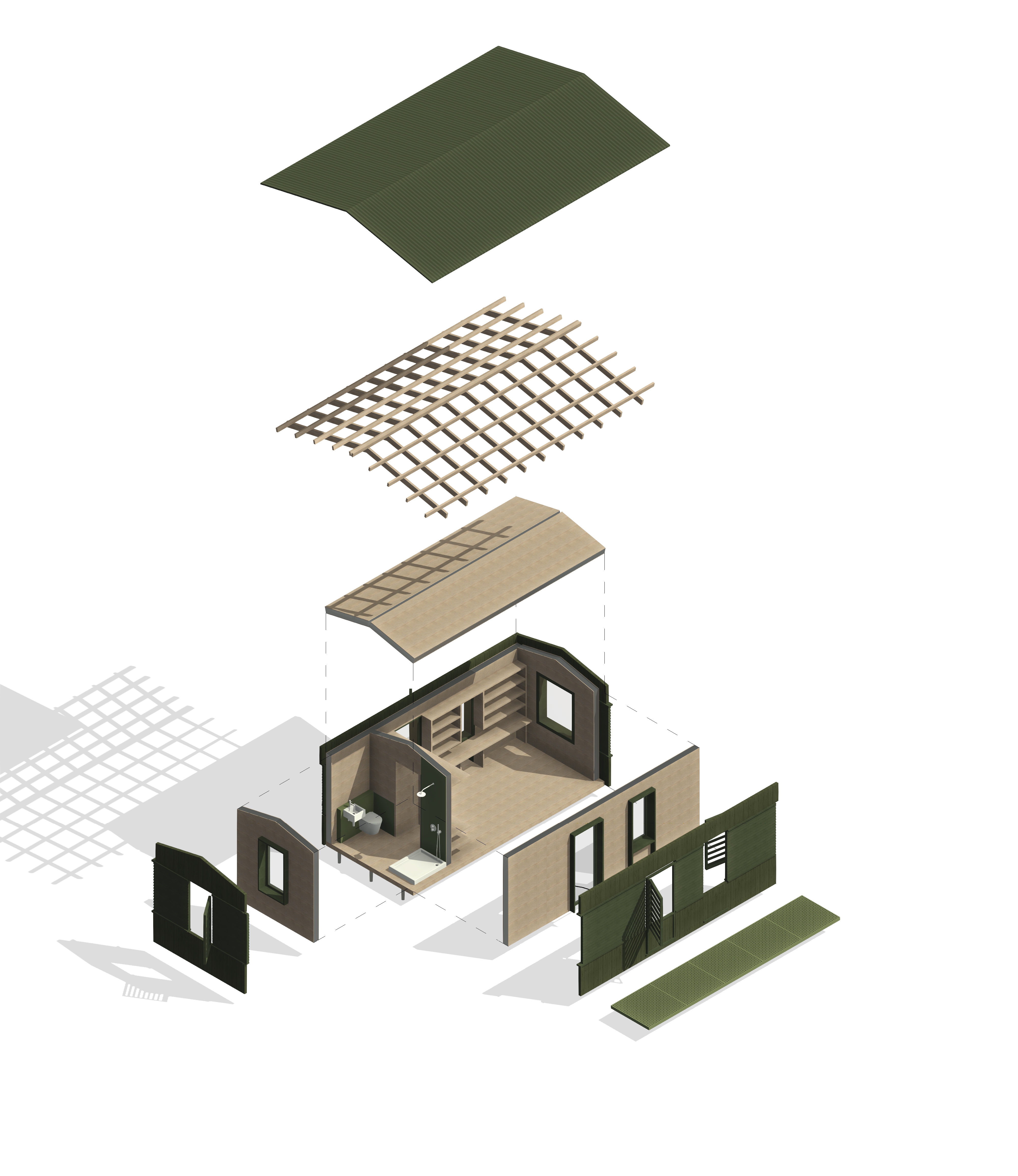 The projectwas developed using a LIDAR scan of the campus and surrounding woodland. We have developed a workflow that integrated this highly detailed information with a BIM model of the proposals. This method allows us to plan carefully around the nearby trees, roots and existing services on the site.
Status: In progress 2022Client: EducationalLocation: England