Bower to the People.
A shortlisted design for an international design competition for a treehouse at Kew Gardens. Our proposal focussed on the innovative reuse of plastic, and a view on how material is used in nature; nothing is wasted.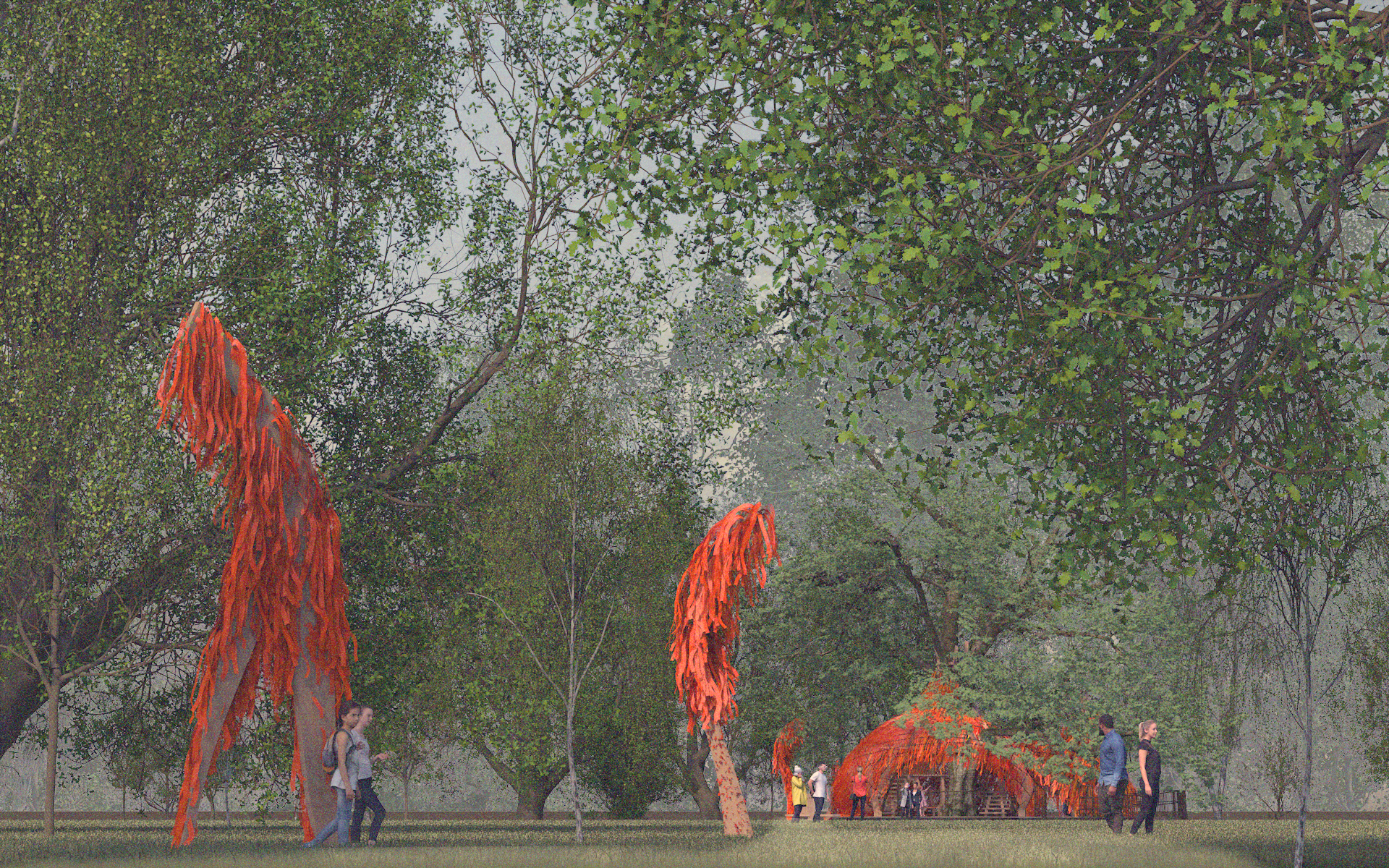 Although widely recyclable, the majority of used plastic exists in its original state. This plastic blows across landscapes, washes up on beaches, or finds itself incorporated in bowers and nests of animals. 100kg of recycled polyethylene offcuts has woven themselves into two bowers under a Silver Lime in the gardens at Kew.
Status: shortlisted competitionClient: Royal Botanic Gardens, KewLocation: Kew, LondonContractor: Summiteer EquipmentStructural Engineer: ArupProject Manager: Museum of Architecture
Tactile willow handrails lead visitors to the shady relief of the enclosing bowers of this beautiful tree - regardless of impairment guests can see, listen, and feel their way around this seemingly natural structure and shelter, heartbreakingly contaminated by discarded plastic. The brightly coloured straps rustle in the breeze, clinging to the willow frame. The conical form creates an intimate space to be shared with the Black Pine, where an understanding can be reached regarding habitat and shelter.