Architectural Association.
Built Works have lead a project to refurbish key facilities at the Architectural Association School of Architecture in central London. Fundamentally this has included improving the energy efficiency of the school; both in terms of reducing energy use, as well as the efficiency of how energy is used on the premises. We are a part of the AA Low Carbon Future initiative. Both the Lecture Hall and Library are to be upgraded to meet the modern demands of students, whilst enhancing the historic building fabric and the AA's history in the Grade-I Listed Building on Bedford Square.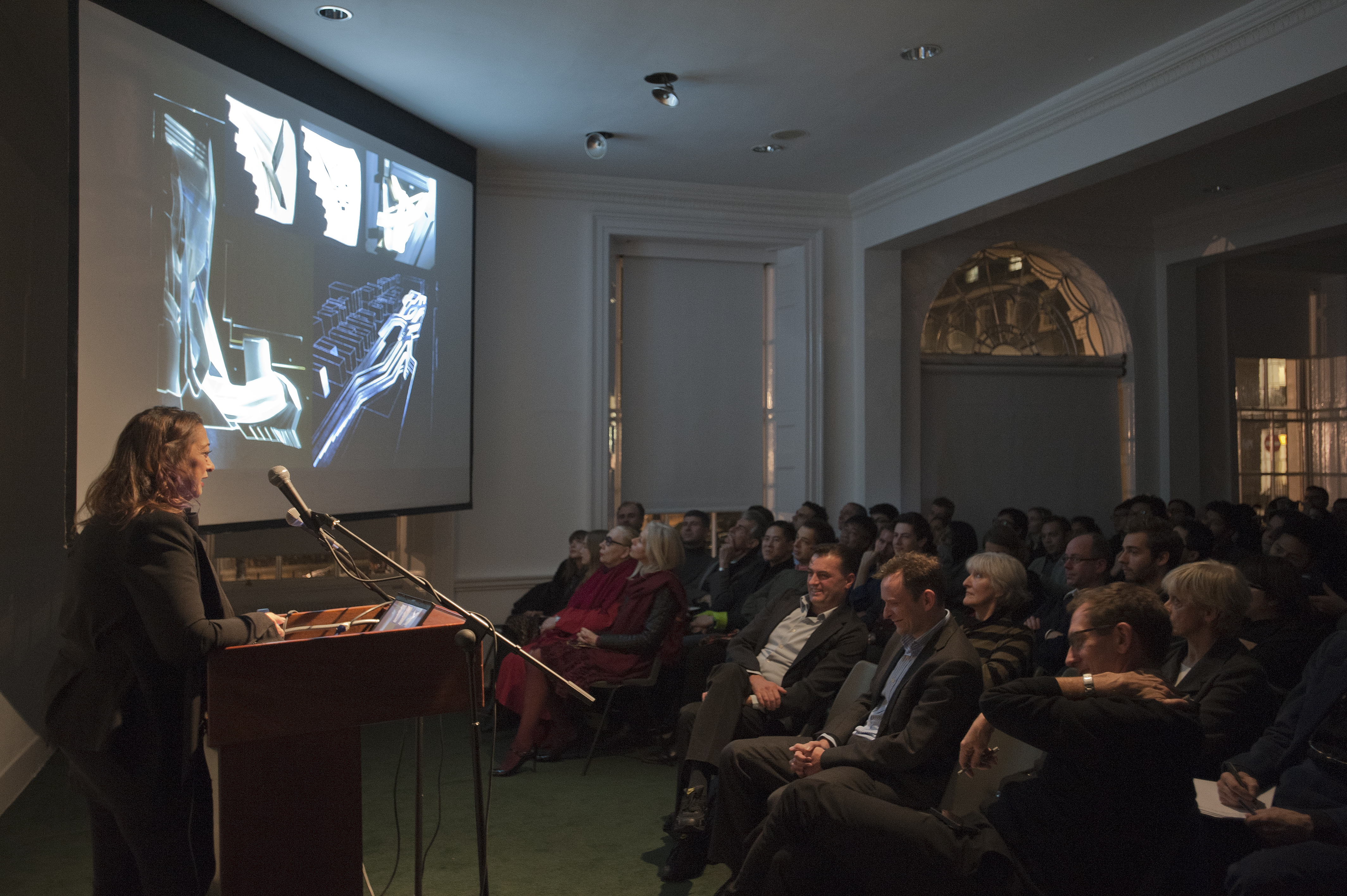 Status: ongoing
Client: Higher Education
Location: Bloomsbury, London
Architect: Built Works
Structural Engineer: Built Works
Heritage Consultant: The Heritage Practice
Cost Consultant: Johnson Associates
Project Manager: Johnson Associates
CDM: Peligro
Acoustics and AV Consultant:Theatre Projects


Lecture Hall
The AA Lecture Hall has hosted Lloyd Wright, Corbusier, Hadid, Kuma, Koolhaas, Ingels, Gormley, Tschumi, the list goes on. However, it is used every day by staff and students for seminars, presentations, crits, parties, exhibitions and concerts. It is often the first room a student will enter when they start at the AA to attend their induction, and could be the room where they present their final submissions before leaving. It is a space that defines time at the AA. In many ways it is a fast space; changing continuously through the days and weeks of a term, but it is also a constant as a venue for architectural and cultural exchange and dissemnation of knowledge.

As technology has advanced over the years it has been incorporated into the Lecture Hall in an ad-hoc way. Lighting, projection, loudspeakers, cameras, microphones have all progressed in iterations that have been installed, then removed and inevitable obsolescence required replacement. Built Works proposals remove the buildup of
ad-hoc installations to reveal more of the character of the Georgian space and streamline the lighting, audio, visual and recording installations to allow rapid transition between uses; the lecture hall is transformed to a seminar room to an exhibition gallery at the flick of a button.

As the Lecture Hall is a busy and well booked space, the majority of the works were designed to be fabricated off site. Ceiling "rafts" contain power and data distributions as well as discrete rails for flying flexible lighting and camera positions, as well as acoustic treatments to imporve the sound quality of the room. These pre-fabricated rafts also require minimal intervention to the historic fabric with small and reversible mechanical connections to the historic structure of the school.